GliXogen Therapeutics is developing a treatment to enhance remyelination in neurodegenerative disorders.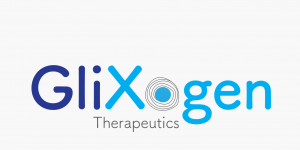 Neural stem cells (NSC) that express Gli1 migrate to sites of demyelination where they differentiate into oligodendrocytes that remyelinate nerve axons, and also say NSCs expressing and not NSCs that express. Inhibition of Gli1 was shown to enhance this phenomenon and improve the clinical signs and remyelination in several in vivo models.
Multiple Sclerosis
The global MS Market was valued at $23B in 2016 and is expected to grow to $26B by 2026.
Prof. James Salzer, MD, PhD – Inventor
Prof. Salzer is a professor of Neuroscience, Physiology and Neurology at the NYU School of Medicine. Prof. Salzer has published over 90 papers in peer-reviewed journals and is recognized as an expert in the field of myelin signalling as well as axon-glial interactions.
Yair Fisher, PhD – CSO
Dr. Fisher received his PhD in Neuroimmunology from Ben-Gurion University. He held various positions at the QC & R&D department at CureTech and led 2 preclinical projects at BioLineRx as a project director.