MOYA Bio is developing a novel class of tumor immune conditioning agents.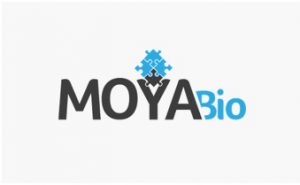 FAT10 pathway inhibition has been shown to drive anti-tumor activity by induction of apoptosis and by modulating the tumor microenvironment to be more accommodating to immunotherapies.
MOYA Bio's translational data demonstrates a correlation between FAT10 down-regulation, increased T cell infiltration into the tumor microenvironment and inhibition of tumor growth. 
Non-small Cell Lung Carcinoma
The global NSCLC market is growing rapidly and is expected to exceed $15B by 2024 
Yifat Merbl, PhD – Inventor
Dr. Merbl received her PhD from Harvard University and is a Principal Investigator at the Weizmann Institute of Science, Department of Immunology. She is an expert in the fields of Biochemical Immunology and Cell Biology where she developed several advanced high-throughput immuno-proteomic technologies, published in top peer-reviewed journals. She is a co-founder of PTM Biosciences.
Eyal Ben Ami, PhD – CSO
Dr. Ben Ami received his PhD in Immunology from the Technion, and completed a research fellowship at UPMC in Paris. Eyal previously held various leadership positions at ImmunoBrain Therapies and BioLineRx, leading the development of immunotherapy programs from early preclinical stages through clinical translation.