PiNK Biopharma is developing an immune checkpoint inhibitor targeting a novel natural killer (NK) cell checkpoint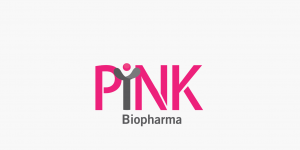 Disrupting the inhibitory ligand and NK cells results in pronounced anti-tumor NK activity, representing a promising novel approach for enhancing cancer immunity.
Acute Myeloid Leukemia (AML)
The global AML market is growing rapidly and is expected to exceed $1.5B by 2025
Prof. Angel Porgador – Inventor
Prof. Porgador is an associate professor at the Shraga Segal Department of Microbiology, Immunology and Genetics at Ben-Gurion University and Deputy Vice President and Dean for Research and Development. He is an expert in the fields of innate immunology and immunotherapy with 100 publications in peer-reviewed journals.
Rachel Eren, PhD – CEO
Dr. Eren received her PhD in Cell Biology from the Weizmann Institute of Science and an MHA from Ben-Gurion University. She has over 20 years of experience in the biotech industry in various roles from early drug discovery and development to advanced stage clinical trials.