TNIK Therapeutics is developing small molecule inhibitors of TNIK, targeting cancer stem cells.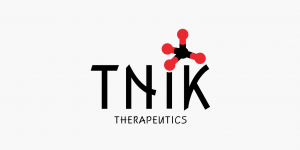 TNIK is the most downstream transcription regulator of the Wnt pathway.  No Wnt signalling-inhibitors are currently approved for clinical use.
Targeting TNIK presents a fascinating therapeutic opportunity as it regulates the beta catenin-TCF4 transcription complex that is responsible for the activation of genes important for cancer stemness and proliferation.
Colorectal Cancer
The global CRC market is growing rapidly and is expected to exceed $10B by 2024
Keren Weiser, PhD – CSO
Dr. Weiser received her PhD in Biology from NYU and completed a postdoctoral fellowship at Weill Cornell. Keren previously held the position of director of scientific development at Immune Pharmaceuticals and worked on the development of bertilimumab, anti-eotaxin-1 antibody, and on nanomedicine.