BiomX is a microbiome drug discovery company developing customized phage therapies to eradicate harmful bacteria in chronic diseases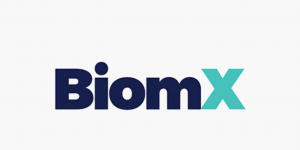 BiomX's platforms use cutting edge computational and synthetic biology to discover and validate proprietary bacterial targets and customize natural and engineered phage compositions against these targets.
Crohn's disease
Acne
Liver Disease 
Colorectal cancer
The Crohn's market was valued at almost $10B in 2017 and is expected to grow to $13B by 2026. The acne market is currently valued at ~$3B and is expected to grow to $4B by 2026.
Jonathan Solomon – CEO
Mr. Solomon received his BSc magna cum laude in Physics and Mathematics from the Hebrew University, and MSc summa cum laude in Electrical Engineering from Tel Aviv University, and an MBA with honors from Harvard Business School. Prior to his role in BiomX, Mr. Solomon was co-founder, president, and CEO of ProClara. Under his leadership, the company raised more than $100M and launched an ongoing clinical trial related to Alzheimer's disease.
Naomi B. Zak, PhD – COO and President
Dr. Zak received her PhD from Harvard Medical School and completed a postdoctoral fellowship at the Weizmann Institute of Science. Dr. Zak has over 15 years of leadership experience in the biotech industry in a range of executive capacities, including: manager of regulatory affairs at Chiasma, and director of R&D in both IDgene and CellCure. She also served as interim CEO of ProtAb and as CEO of SCTherapeutics.