Bsense Bio Therapeutics is developing small molecule ion channel modulators for treatment of neuropathic pain.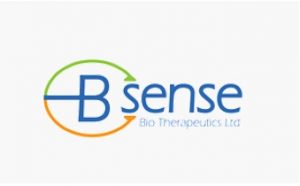 Bsense Bio Therapeutics' innovative approach to target the voltage sensor domains (VSDs) of two cation channels which play a key role in pain signaling. Targeting the VSD provides greater selectivity, as this domain is located at the heart of the gating machinery which initiates channel opening or closing.
Neuropathic Pain
The neuropathic pain market  was valued at $5.5B in 2017 and is expected to reach $8B by 2023.
Prof. Bernard Attali – Inventor
Prof. Attali is a professor at the Department of Physiology & Pharmacology, Sackler Faculty of Medicine, Tel Aviv University. Prof. Attali published over 100 research papers in leading journals in his field.
Haim Belinson, PhD – CSO
Dr. Belinson received in PhD in Neurobiology from Tel-Aviv University, and completed a postdoctoral fellowship at the Department of Pediatrics, Institute for Human Genetics, UCSF. Dr. Belinson has more than two years of experience in the development of drugs for neurodegenerative diseases and pain at Teva. Dr. Belinson has over 15 years of experience in Neurobiology research.