ImmPACT-Bio is developing novel Chimeric Antigen Receptor T-cell therapy, the technology addresses the need to differentiate cancerous from non-cancerous tissues, impacting the safety of the treatment.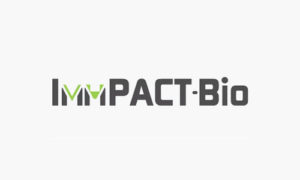 ImmPACT-Bio is developing a novel strategy for improving current CAR-T therapies and addressing unmet needs for solid cancers. Its novel product is designed to assure tumor specificity by inducing cytotoxicity only upon engagement of the CAR T-cell with a tumor cell but not with healthy cell, thereby mitigating the safety risks associated with current CAR T technologies.
Solid tumors
The CAR-T market is expected to exceed $6B by 2024.
Merav Beiman, PhD – CEO
Dr. Beiman received her PhD and completed a postdoctoral fellowship at the Weizmann Institute of Science. She has 20 years of managerial experience in the biotech industry in various roles from early-stage drug discovery and development to Phase III clinical trial stages. She is former head of Molecular and Cell Biology at BTG (Ferring) and held various managerial positions at Compugen and QBI.